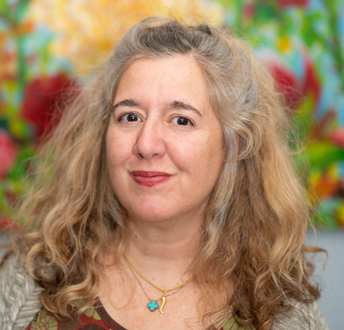 Her debut picture book, Everybody Says Meow was chosen as an Anna Dewdney Read Together Award Honor book and included in several 'best of' read-aloud series.
She gets most of her ideas from talking to her old beagle, Louie, who has been through a lot. They enjoy walking around their neighborhood together, making fun of squirrels. Her goal as an author is make kids laugh and want to read more books.
Constance tried all kinds of artmaking: printmaking, abstract painting, mask-making, felting, mural painting, and a little bit of knitting, before deciding to focus on drawing cats and dogs and the occasional duck. She loves visiting classrooms and talking to very young kids about books. Drawing with kids is one of her favorite things to do. Other favorites include reading graphic novels, doing crossword puzzles, and eating chocolate-covered pretzels. She lives in Western NC with her family.